Spring has sprung and you are now ready to start that home remodel project you have been thinking about all winter long.  Maybe it is your kitchen, your bathroom, your basement or possibly it is some combination of all of the above.  Regardless of your home remodeling project you have on your agenda the first step is not picking the color of your walls in your transformed room.  No, the toughest thing to do is the most important and needs to be thought about first, and that is finding a contractor you can trust.  It sounds easy enough but if you make a mistake picking your contractor your dreams of transforming your space could quickly turn in to a nightmare.  Here are some hints to help you with that first important step……
STEP #1
GET RECOMMENDATIONS!  Ask anybody and everybody you know.  The best way to find a great contractor that you can trust is to ask your friends who they would recommend.  You will know what kind of work they do, how reliable they are as well as everything else you need to make an educated decision about who you allow to touch your home.  Remember, your home is most likely your single largest investment and you need to be sure you are putting it in good hands because you don't want to regret this transforming process.
STEP #2
DO A QUICK PHONE INTERVIEW!  Assemble your list of potential contractors and then call each one to ask them a list of questions.  Here are some examples:
Do they take on projects of your size?
Can you provide a list of previous clients that can be contacted?
How many projects would you have going at the same time?
How long have you worked with your existing subcontractors?
Do you have your own designer?
Do you have any of your own personnel?
What is the standard time frame of a project of my size?
Are they licensed, bonded and insured?
Asking these questions will give you a good idea of the company's availability, reliability as well as financial stability to complete your project.
STEP #3
MEET FACE TO FACE.  Based on the phone interviews, pick 2 or 3 contractors to meet to discuss your project and prepare proposals.  During the face to face meeting be sure to continue to probe about the company you are considering to do your remodeling project.  They should be able to answer all of your questions in a satisfactory manner that puts you at ease.  If you are struggling to communicate with the individual that has come out to prepare your proposal it might be a good idea to cross them off the list because during the construction process you will need to continually communicate with this person and his team.  You will become very close with this person throughout the entire construction process.  It will be a team effort so make sure the team can work together.
STEP #4
INVESTIGATE THE FACTS.  Now that you have narrowed your list, time to do some more homework.  Start by calling their previous clients and discussing how the project went.  Ask about any problems that may have come up and how they handled them.  Also ask if you can come by and look at the finished project.  Don't stop there however, if you like what their previous clients are saying then ask if you can talk with a current client and stop by and see how that project is going.  Is the jobsite clean and safe?  Is the contractor being courteous and careful with the homeowner's property?
STEP #5
QUALIFY YOUR BIDS.  You have narrowed down your contractors and reviewed your project thoroughly with each one of them so now it is time to compare the bids you have received from each one of them.  Be sure that each contractor breaks down the costs of each item and include the allowances for the various finish products you are looking to have installed.  The better detailed their proposal the better chance there is nothing left to assumption.  This will help you sleep at night when you make your decision of which contractor to entrust your home to.
STEP #6
SET A PAYMENT SCHEDULE.  Now that you have chosen your contractor, make sure you have all of the details in place before you give your contractor any money to start the project.  Setting a payment schedule will help all parties involved know the expectations of both parties throughout the construction process.  Regardless of the payment schedule established the most important thing to remember is that you need to stick to that schedule and be sure you hold a minimum of 10 percent of the contract at the end of the project until all punch list items have been completed properly and to your satisfaction.
STEP #7
DON'T LET PRICE BE YOUR GUIDE.  If you decide to take the lowest guy instead of going with the contractor who seems to better understand your wants and needs, has a more detailed bid, and the one you are most comfortable working with, you are undoubtedly going to end up wishing you had not taken the low ball bid.  Often the low ball guy is cutting corners somewhere and you will be the one to pay in the end.  These are the people who have the horror stories about contractors.  You don't want to be another casualty in this industry.  The #1 most important factor in choosing a contractor is how well the two of you communicate.  All things being equal, you will be better off spending a little more money to work with someone you know you will be comfortable with throughout the entire process.
STEP #8
PUT IT IN WRITING.  You have done all of the right things throughout the entire process, now make sure it is in writing so everybody has a clear understanding of what to expect from start to finish.  Document the payment schedule, obtain proof of liability insurance and workers compensation; get a start date as well as a tentative completion date.  You can also get lien releases from your contractor and his subcontractors to ensure they are paying their bills on your project.  Putting everything in writing is not about mistrust but rather memorializing the guidelines in which the renovation will be completed successfully.
STEP #9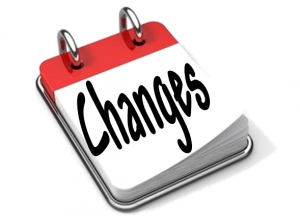 KNOW THERE WILL BE CHANGES.  When planning your project it is always a good idea to keep at least a 10% contingency in reserves for the unknown.  Inevitably there is always an unforseen problem that comes up or a change that is desired once the project gets started.  These changes whether from an unforeseen problem or a homeowner change in scope will often end up costing more money and could also delay the completion of the project.  Your contractor does not expect you to pay him for work he didn't do and you should not expect your contractor to do work for free either.  A good contractor will work with you throughout the process from start to finish helping minimize these unforeseen costs as the project proceeds but know that you need to prepare for them and you should discuss how they will be handled prior to starting the project so everybody's expectations are the same.
If you are looking for a good contractor that has processes in place to protect their clients and a contractor who always has their clients best interest in mind at all times, give Home Services Direct a call today and we would be glad to sit down and explain our process to you.
By: Dave Appelt